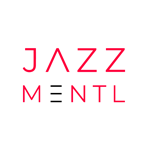 These are just some of the 10-minutes tutorials on our YouTube Channel. It will give you a good idea of the level of expertise and training that you'll get here on Jazzmentl.com.
How to Punch In and Out in Reaper
How to Start Recording in Reaper
The Difference Between Jazz and Blues?
How to Record a Midi Keyboard in Reaper
How to Make a Drum Track in Reaper
Isn't She Lovely | Stevie Wonder
How to do Jazz Reharmonization | Part III
How to do Jazz Reharmonization | Part II
How to Make a Lead Sheet in Finale
How to Reharmonize a Song? Part 1
See what our members have to say…
Having jazz piano lessons, as a novice, with Paul Tobey was the foundation for my ongoing love of and ability to play jazz, both as a solo musician, and in groups. His knowledge is exceptional and he was patient and kind when it came to new concepts. I learned so much from him that I use to this very day. This included the skill of 'comping' or being able to harmonize and interpret a jazz chart, creating interesting solos, and so much more. I would highly recommend having the opportunity to build jazz piano skills under Paul's instruction.
Dr. Mary Ann Gorcsi
MEMBER
I just finished today your last online piano lessons DVD – lesson 10. I have learned so much with your course that I don't have enough words to thank you the fantastic course. I really need to continue the lessons, please let me know if you have more lessons ready. I would like to purchase them as soon as possible. Please let me know. Thank you again
Lydia Blineua
MEMBER
Dear Paul; This course has truly so much to offer it is a ten week course that through my own personal experience I can honestly say will have your fingers dancing over those keys in a matter of months and be the very foundation of all your piano playing future. It also makes learning to play the scales in particular a joy and so so easy. Once you know your majors you'll have cracked it bearing in mind the relative minor key, sharpening the 7th for the harmonic minor.
Read more
Steve Sutton
MEMBER
Dear Paul, I am so excited about my new found ability on the piano and believe it or not it all started with your Advanced online piano lessons. I must share a little secret with you and first I want to tell you how all this happened. So first off I started piano as a child, at age 4 in classical training. Now an adult playing the piano on and off for over 30 years, the secret is that I have always wanted to be able to just sit down and play the piano without music and for some reason have never been able to do this.
Read more
Katrina Boese
MEMBER
Sign up for early access.
Get notified when the program launches, plus be eligible to win one of ten full 6-month scholarships.