Elevate your playing
& your career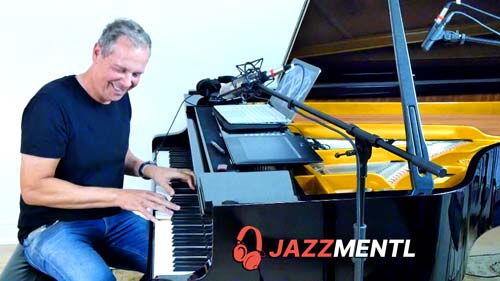 upcoming intensive learning opportunities
with jazz master paul tobey
2 & 4 Week Intensive Study Dates Available
Your intensive study can take many shapes and forms. You will be mentored and guided in many aspects of performing and career opportunities including:
Technical Skills Development: Great players understand that techniques are important to the overall performance ability.  From scales to chords to exercises we will focus on the areas that need improving to get the most out of your natural ability.
Jazz Harmony: The key to becoming a great jazz player is to understand the jazz language. This includes advanced chords and chord progressions, jazz scales and modes, and rhythmic diversity including learning how to swing properly, arranging, and ensemble playing.
Creative Development: Our goal is not to make you sound like others but to use the jazz language to develop a sound that is yours alone and one that can be distinguished from other performers.
Professional Development: Getting ready for a career in music is something that very few people understand completely. Paul's experience as a professional will help get you prepared for life as an artist and performer.  This includes deliverables such as recording audio and video demos, website development, branding, artist media kit, grant writing, pitching festivals, career planning, social media marketing, and even money management.
Personal Development: Success as an artist is not just about being in the right place at the right time. It's about being the right person, in the right place at the right time. We'll take a deep dive into your personal habits and behaviors and give you the mindset of a winner. We'll discuss and form habits around stage fright, building professional relationships, self-discipline, self-mastery, fear-based playing, self-doubt, jealousy, and other self-sabotaging thoughts.
In your initial interview period, we'll discuss and choose together the outcomes to accomplish during your stay. After listening to where you are at, and your desired outcomes, we will develop a plan that we'll carry out for the duration of your visit.  
What is Expected of You?
To be deeply committed to your intensive program during your stay

To complete the exercises or assignments given to you during your stay

To make sure you take care of your body and mental health

To completely enjoy your stay! Niagara-on-the-Lake is absolutely stunningly beautiful

To follow the plan laid out for you after your stay, and to pursue the goals that we'll choose together
You will find our home a welcoming place for pianists wanting to experience an intensive learning process. Mid-career and established artists are strongly encouraged to apply. In addition to improving your playing, we also have marketing expertise and have won numerous awards in the field of marketing. If you need help developing online assets, websites, memberships, subscriptions, YouTube channels, etc, you can utilize some of our hours to help you develop and maximize your career potential.
Where will you stay?
Located in Canada's beautiful wine region of Niagara-on-the-Lake, pianists will stay in a modern 5-Star private 1-Bedroom furnished studio.  Accommodations include a private entrance, separate bedroom with a queen bed, private outdoor patio, kitchenette, coffee maker, toaster, microwave, mini fridge, 3 piece bathroom with a walk-in shower. air conditioning, tv, wifi, free parking, dedicated workspace, and access to washer & dryer. (Photos coming soon, the space is being newly renovated.)
You are only a 2-minute drive into town or a 10-minute walk. Enjoy world-class restaurants, unique boutiques, wineries, the Shaw Festival, and tons of live entertainment to choose from. Walk down the street to the local bakery and enjoy fresh pastries or play a round of golf at the golf course situated at the waterfront of Lake Ontario. It's only a 5-minute walk to the lake. Weather permitting, you can even swim in the lake! When you are not practicing and need a break, you can rent a bike or an e-bike and go visit the local wineries & breweries, Niagara Falls, and more! There are great hiking and cycling trails too.
Which Airport?
Airport options: Pearson International Airport Toronto which is about 1.5 hour drive. Buffalo Airport, USA which is approx 1 hr drive including the border crossing into Canada.
Conditions of entry into the United States and Canada may differ. Please review government Visa requirements and/or travel restrictions (Covid ) that may apply.
The Piano
You will be practicing and recording on Paul's personal instrument. It's a 7'4″ F3 Ibach Grand Piano with ivory keys. Made in Germany and imported into Canada in the late '80s, this piano was recently appraised and insured for $130,000 CAD. This instrument is very rare, has a light and responsive action, and a beautiful tone. To learn more about IBACH's history click here.
2023 Available Dates & Tuition Requirements*
Artists may apply to stay for a minimum of 2 weeks up to a maximum 4 weeks.
March 6 – 17 Tuition including 1 Bedroom studio accommodations  $5,000 USD
March 20 -31 Tuition including 1 Bedroom studio accommodations $5,000 USD
April 3 – 14  Tuition including 1 Bedroom studio accommodations $5,000 USD
April 17 – 28 Tuition including 1 Bedroom studio accommodations $5,000 USD
May 8 – May 19 Tuition including 1 Bedroom studio accommodations $5,000 USD
May 22 – June 2 Tuition including 1 Bedroom studio accommodations $5,000 USD
June 5 – 16 Tuition including 1 Bedroom studio accommodations $7,000 USD
June 19 – 30  Tuition including 1 Bedroom studio accommodations $7,000 USD
July 17-28 Tuition including 1 Bedroom studio accommodations $7,000 USD
August 14-25 Tuition including 1 Bedroom studio accommodations $7,000 USD
*Travel expenses and food not included.
*Paul does not train on Saturdays and Sundays. You are free to schedule what you wish on your time on weekends.
To inquire about fall dates please email nancy(at)jazzmentl.com.
How to Apply.
The application Fee is $100 USD.  There are no refunds regardless of whether you are approved or not. Your 1-hour interview and conversation with Paul is entirely worth the application fee alone.
Once your application is submitted, you will be invited to schedule a 1-hour interview with Paul Tobey. It may take up to 72 hours for us to review your application. 
APPLICATION FORM
Please complete all fields. It's a good idea, depending on your internet integrity, to write your application in a word doc and then paste into the available fields when ready.
*Note: Once submitted, you will be redirected to a payment form to complete the $100 USD application fee. We will then send you an email with a link to choose a time for your interview.