6 live MASTER CLASSES
coming soon
eVERY MONTH LEARN AND PERFORM A NEW JAZZ STANDARD WITH BACKING TRACK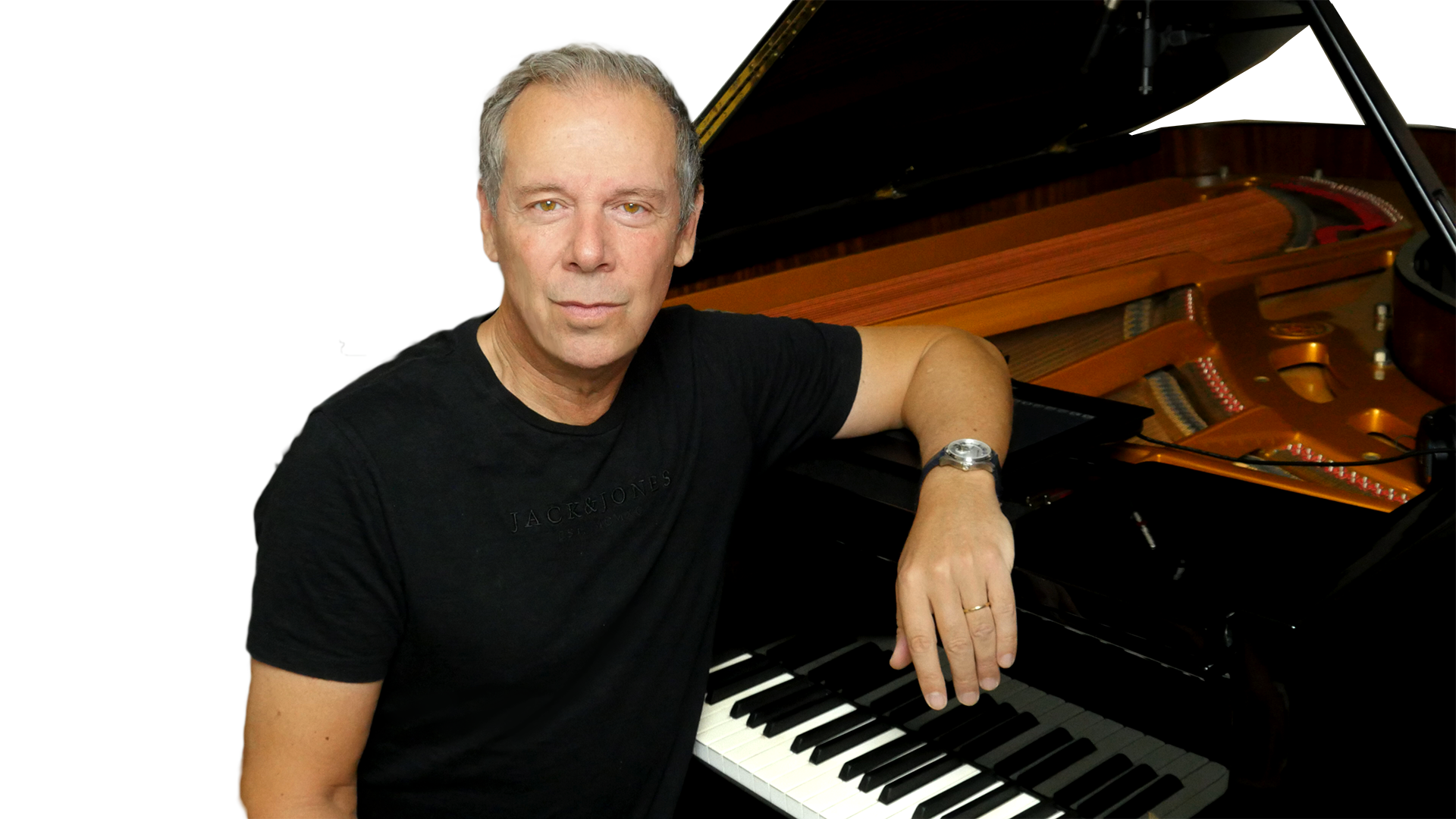 6 INTERACTIVE MASTER CLASSES
sTARTING mARCH 2022
eVERY MONTH LEARN AND PERFORM A NEW JAZZ STANDARD WITH BACKING TRACK
The 1st Master Class Starts In...
I'm hosting a series of 6 masterclasses to help you learn and perform 6 popular jazz standards along with bass and drums.  Each month we'll focus on a new standard and how to perform the head and improvisations along with bass and drums.
In each of the 6 masterclasses, the 1ST HOUR will focus on step-by-step instructions surrounding chord voicings, rhythm, soloing techniques, and more!   
In the 2nd HOUR, I'll listen to your performance, live or recorded, and give you some really constructive feedback on what to focus on to help you get to the next level.
Here's a quick outline of what's to come:
MONTH 1 – Blue in Green by Miles Davis. 
In this session, we'll take on one of the most difficult styles: the jazz ballad.  Rich chords and notey improvisations will be the main focus!
MONTH 2 – Bernie's Tune by Bernie Miller as played by Gerry Milligan.
This is a popular standard at jam sessions.  You'll learn how to solo in D minor by understanding the cycles of 5th's and apply that to the chord changes.  I will transcribe one of my solos and walk you through the reasons why I choose the notes I do, a great way to learn!
MONTH 3 – So What by Miles Davis.
Another popular Miles tune, So What is beloved the world over.  You'll learn all about modal scales and how to apply them to this 2 chord tune.  I'll also introduce you to the concept of "playing outside."  We'll learn and practice a transcribed solo and perform it and some improvisations with an up-tempo swing backing track.
MONTH 4 – Wave by Carlos Antonio Jobim
Every jazz piano player who wants to excel at their craft needs to learn how to perform a Bossa Nova and how to play advanced chords.  Wave is one of those songs that every musician should put 1st.  It's classic jazz harmony at its best.  When you learn these chord voicings it will help in every song you play going forward.

MONTH 5

– Cantaloupe Island
What would a masterclass series be without one of the most popular straight-ahead feel tunes of all time?!  In this session, you will learn how to comp simple rhythms and chord changes for this type of boogaloo feel.  It's a part of jazz to learn this style and when you do, you'll be able to comp and solo for all types of straight 8th jazz and rock standards.

MONTH 6

– ??????
During the previous 5 months, we'll get to know each other pretty well and we'll progress as a group if we practice what we learn.  I will give you some pretty solid practicing advice so that shouldn't be a problem.  Anyway, during Month 5's session, I'll ask the group for recommendations for the Month 6 tune and we'll come to a decision together. I may make some suggestions myself however, it's up to the group to decide!
Class size will be limited to 10 people only so that you can get air time and constructive feedback as well as get your questions answered.
Well, I could tell you about my professional recording career, and I could mention several awards like the "Educator of the Year Award," from the IAJE, or I could even talk about my life… but I'd rather you read for yourself the comments from others in the "Jazz Pianists Group on Facebook." 
You should know that this post of me playing "Blue in Green" received the most reactions and comments in the history of that Facebook Group.
I want you to imagine yourself getting this kind of feedback.  You can and will, when you spend 6 months with me!
Here's the Video Performance They're Talking About...