Submit your video performance for review
on an upcoming episode Of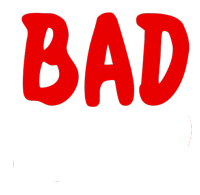 What is Bad Jazz? It's a new series aimed at helping jazz musicians dramatically improve with a few mentoring tips. I listen to your video performance and provide constructive feedback that can help you and others progress to the next level.
Not all submissions will be selected, however if your selection is successful we'll review it on an upcoming Jazzmentl YouTube episode of "Bad Jazz?*."
Not sure if this is for you? Please watch a recent episode of "Bad Jazz?."
*The owner and/or performer of all submissions that are posted on the Jazzmentl Youtube channel waive any rights to copyright and are provided for the express purposes of getting constructive feedback only. As a YouTube partner, Jazzmentl retains all copyright in purpetuity for replay on YouTube.com, Jazzmentl.com and any other online property associated with Jazzmentl and Paul Tobey.