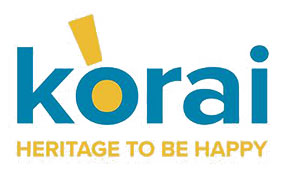 DOMANDA DI PARTECIPAZIONE - Paul Tobey
To the Jury,
I am writing to express my deep interest in participating in the artist residency program in Sambuca, Italy, and to share my vision for an innovative and immersive artistic project. My proposal centers around a unique exploration of the town's abandoned buildings and their untold stories, which I aim to translate into musical compositions and accompanying visual documentation.
Please download the full project description here.
Alla Giuria,
Scrivo per esprimere il mio profondo interesse nel partecipare al programma di residenza artistica a Sambuca, Italia, e per condividere la mia visione per un progetto artistico innovativo e coinvolgente. La mia proposta si concentra su un'indagine unica degli edifici abbandonati della città e delle loro storie mai raccontate, che intendo tradurre in composizioni musicali e nella documentazione visuale correlata.
Si prega di scaricare la descrizione completa del progetto qui.
Indirizzi web (max. 5) dove è possibile visionare opere, progetti, attività del candidato o recensioni critiche dei suoi lavori:
"Caminar," a composition by Paul Tobey, born amidst the tranquil beauty of the Camino de Santiago in Spain, serves as a musical tapestry that intricately weaves together the very essence of the Rioja region and its undulating mountainous terrain. This melodic journey encapsulates the heart of my pilgrimage, reflecting the rhythmic cadence of my own footsteps along the ancient path. In its structure, "Caminar" paints a vivid portrait of a typical day's 35 km traverse through this remarkable landscape, where every note, rhythm, harmony and improvisation, mirrors the ebbs and flows of my journey. The music resonates with the serene yet rugged beauty of the Rioja region, encapsulating the profound connection I forged with the land and its people during my pilgrimage. Through "Caminar," I aim to convey the spirit of the Camino de Santiago, inviting listeners to embark on a transformative sonic pilgrimage of their own.
"Caminar," una composizione di Paul Tobey, nata nella tranquilla bellezza del Camino de Santiago in Spagna, funge da tessuto musicale che intreccia intricatemente l'essenza stessa della regione della Rioja e il suo paesaggio montuoso ondulato. Questo viaggio melodico racchiude il cuore del mio pellegrinaggio, riflettendo il ritmico cadenzare dei miei passi lungo l'antico sentiero. Nella sua struttura, "Caminar" dipinge un vivido ritratto della tipica traversata di 35 km di una giornata attraverso questo paesaggio straordinario, dove ogni nota, ritmo, armonia e improvvisazione riflettono le salite e le discese del mio viaggio. La musica risuona con la bellezza serena ma selvaggia della regione della Rioja, catturando il profondo legame che ho instaurato con la terra e la sua gente durante il mio pellegrinaggio. Attraverso "Caminar," intendo trasmettere lo spirito del Camino de Santiago, invitando gli ascoltatori a intraprendere un pellegrinaggio sonoro trasformativo tutto loro.
Take Five – Paul Tobey Solo Piano Performance
Whisper Not – Paul Tobey Solo Piano Performance
Paul Tobey – Biography
Paul Tobey, a multi-award-winning jazz pianist, has led a remarkable career filled with both artistic triumphs and unforeseen challenges. By the year 2001, Paul had already released eight albums, becoming the sole Canadian jazz artist signed to New York's esteemed Arkadia Jazz label. However, fate dealt him a devastating blow when the Musicians Clinics of Canada diagnosed him with severe tendonitis in both forearms, a diagnosis that threatened to end his career and delivered a crushing emotional blow. Shortly thereafter, he faced another daunting obstacle: severe Tinnitus.
With a young family in tow, Paul embarked on a journey of reinvention. Seeking solace and grounding, he walked the Camino de Santiago in Spain. Within just two years, he attained new accreditations as a Professional Certified Trainer and established himself as an Award-Winning Digital Marketer. He co-founded Canada's first training company to offer digital marketing training, serving thousands of companies across North America and helping them generate tens of millions in new sales.
Fast forward 18 years, when the pandemic brought many businesses to a standstill, Paul's son Adrian offered sage advice: "It's time, Dad." Heeding his son's counsel, Paul tested the limits of his arms at the piano while concurrently building a new YouTube channel branded "Jazzmentl," which now serves over 8,300 jazz musicians worldwide.
Paul Tobey's return to the jazz scene at the age of 61 serves as a powerful reminder that it's never too late for renewal and second chances. His remarkable journey continues to inspire and captivate audiences worldwide.
Paul Tobey – Biografia
Paul Tobey, un pluripremiato pianista jazz, ha condotto una carriera straordinaria, ricca di trionfi artistici e sfide impreviste. Già nel 2001, Paul aveva pubblicato otto album, diventando l'unico artista jazz canadese firmato dall'acclamata etichetta jazz di New York, Arkadia Jazz. Tuttavia, il destino gli inflisse un duro colpo quando le Cliniche dei Musicisti del Canada lo diagnosticarono con una grave tendinite in entrambi gli avambracci, una diagnosi che minacciava di porre fine alla sua carriera e gli inflisse un duro colpo emotivo. Poco dopo, affrontò un altro ostacolo imponente: un acufene grave.
Con una giovane famiglia al seguito, Paul intraprese un viaggio di reinvenzione. Cercando consolazione e radicamento, percorse il Camino de Santiago in Spagna. In soli due anni, ottenne nuove accreditazioni come Allenatore Certificato Professionale ed ebbe successo come esperto di marketing digitale premiato. Co-fondò la prima azienda di formazione in Canada ad offrire corsi di formazione in marketing digitale, servendo migliaia di aziende in tutta l'America del Nord e aiutandole a generare decine di milioni in nuove vendite.
Guardando avanti di 18 anni, quando la pandemia mise molte aziende in stallo, il figlio di Paul, Adrian, offrì un consiglio sagace: "È il momento, papà." Ascoltando il consiglio di suo figlio, Paul mise alla prova i limiti dei suoi bracci al pianoforte, contemporaneamente creando un nuovo canale YouTube chiamato "Jazzmentl," che oggi serve oltre 8.300 musicisti jazz in tutto il mondo.
Il ritorno di Paul Tobey alla scena jazz all'età di 61 anni rappresenta un potente ricordo che non è mai troppo tardi per la rinascita e le seconde opportunità. Il suo straordinario percorso continua a ispirare e affascinare il pubblico in tutto il mondo.
Awards | Premi
International Association of Jazz Educators Award – Educator of the Year 
JUNO Nomination  – Best Traditional Jazz Album
Hamilton Music Awards – Jazz Album of the Year
Numerous grants and cash awards from: Canada Council for the Arts, Ontario Arts Council, Foundation to Assist Canadian Talent on Records (FACTOR), Canada Dept. of Foreign Affairs, Export Development Canada and more.
Performances and Tours | Esibizioni e Tour
Festival International de Jazz de Montreal
Carnegie Hall, New York
Japan – Yokohama Jazz Festival
The Hague Jazz Convertion
The Hague Embassy of Canada
United Arab Emirates
United States (multiple tours)
Canada (multiple tours)